Threads of Resistance
Bay Area Muslims Sewing Masks for Healthcare Workers
UPDATE as on May 3:  2,715 masks were made and delivered so far.
Calling all who can sew or pick up/drop off masks! Calling all aunties and grandmas! Calling all young adults! In the face of the COVID-19 pandemic, hospitals are running out of masks. Healthcare workers need masks to see and treat patients. The Bay Area community needs our help! Due to the urgency of the shortage, we need the masks as soon as possible. These masks will be sent to Santa Clara Valley Medical Center Foundation; they will distribute them to other hospitals and clinics in the Bay Area. We can also pick up any hand sanitizer and gloves to donate to hospitals. Sign up to sew as many masks as you can or to help pick them up and drop them off!
Dr. Haleh Sheikholeslami explains how these masks will be used by our medical professionals.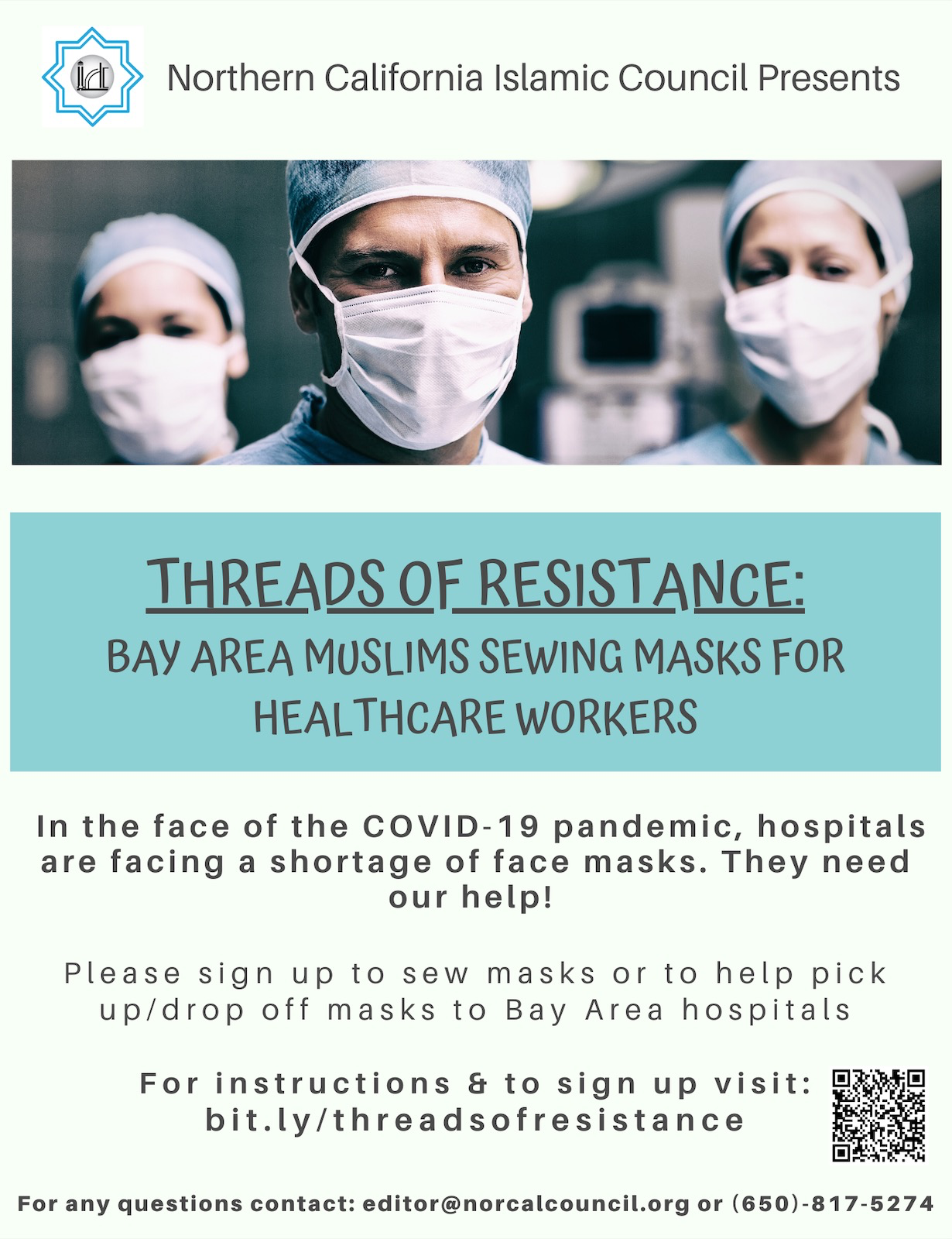 Resources
Information about the masks:
For the fabric please use 100% cotton or a cotton blend, such as pillowcases or t-shirts
Hospitals will sanitize the masks before using them
If you have the material, please stitch in a thin metal wire (~3 inches) to where the mask sits on the nose
Resources & tutorials to make masks: